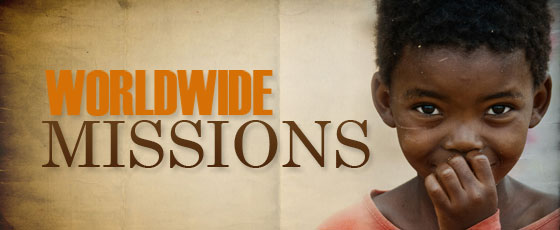 "For whosoever shall call upon the name of the Lord shall be saved.  How then shall they call on him in whom they have not believed? and how shall they believe in him of whom they have not heard? and how shall they hear without a preacher?  And how shall they preach, except they be sent? as it is written, How beautiful are the feet of them that preach the gospel of peace, and bring glad tidings of good things!" – Romans 10:13-15
As of March 2011, the Heritage Baptist Church is supporting 29 missionary families every month in 19 different countries around the world. We are happy to be able to say – adapting a phrase from the old British Empire – that the sun never sets on the ministry of HBC!
Because of the fact that some of our missionaries are working in countries that are not sympathetic to their missionary endeavors; and, understanding that national policies in many countries are often times fluid and changing, for the personal safety of our missionaries, and the people to whom they are ministering, we will not publicly list their names or their fields of service. However, even though they are unnamed here, these heroes are always in our thoughts and prayers!